MQM-P accepts case against Altaf Hussain based on 'fake' constitution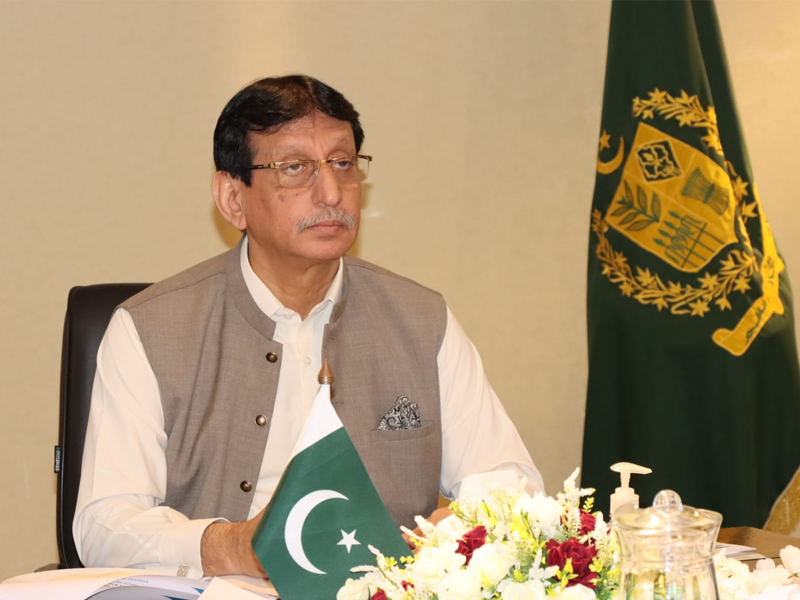 LONDON: Pakistan's IT and Telecommunication Minister and MQM-Pakistan leader Syed Aminul Haque told judge of London High Court that he lost control of his email address around half a year ago which he has not been able to recover and that MQM's 2015 constitution that formed basis of his claim at English court against MQM founder Altaf Hussain was actually fake.
In his extraordinary statement before court, Syed Aminul Haque, who has brought a claim against Altaf Hussain to take control of seven London properties from him, accepted that he started his case against Altaf Hussain in October 2019 on basis of MQM's 2015 constitution but realised later that valid and real constitution was that of 2016 and not 2015. He was giving evidence before Properties and Business Division of High Court against party's founder who is battling a claim from MQM-Pakistan over control of seven trust properties worth over £ 10 million.
Under cross-examination by Altaf Hussain's lawyer Richard Slade KC, Syed Aminul Haque said, "I realised year later in 2020 that I had made mistake in my claim against Altaf Hussain. I rectified mistake." When pressed by lawyer, Pakistan IT Minister said, "I made mistake because I am not a lawyer. I am political worker. I am not constitutional expert. I was not fully aware so this mistake happened." Insolvency and Companies Court (ICC) Judge Mr Clive Jones asked Syed Aminul Haque how he found mistake and who told him he had made mistake by launching whole case on basis of document that MQM-Pakistan wanted to go against to prove its case against Altaf Hussain to get from him seven London properties.
Syed Aminul Haque started case with approval and blessings of Khalid Maqbool Siddiqui, leader of MQM-Pakistan. MQM-Pakistan is suing Altaf Hussain on basis that MQM is ruled by 2016 constitution that was approved and adopted at end of August 2016 after Altaf's August 22, 2016 controversial speech and Altaf's name and position was removed in that constitution.
Published in The Daily National Courier, December, 03 2022
Like Business on Facebook, follow @DailyNCourier on Twitter to stay informed and join in the conversation.