Nawaz insists on punishment for 'swindlers' toppled PML-N's 2017 govt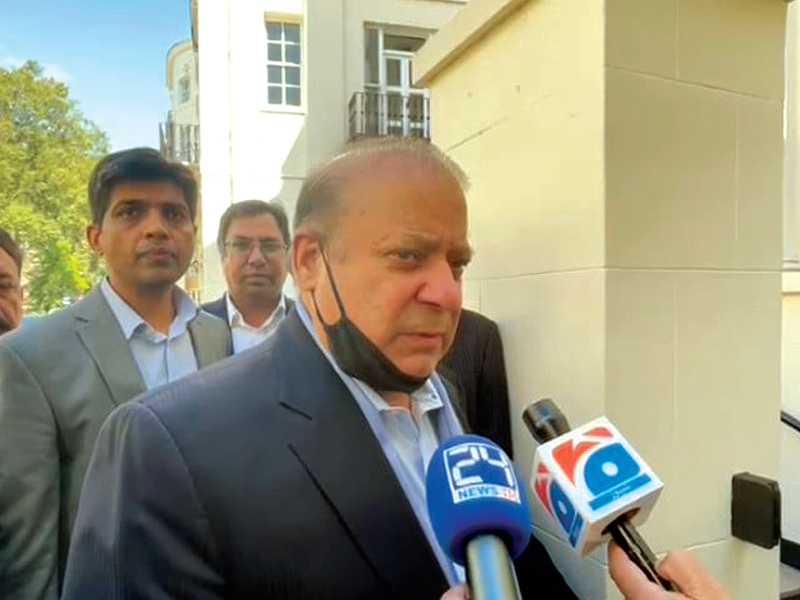 London: Pakistan Muslim League-Nawaz supremo Nawaz Sharif said that Pakistan will not be able to move forward until all characters of conspiracy hatched in 2017 against his government are brought to justice.
During meeting with former PM Shahbaz Sharif, ex-Finance Minister Ishaq Dar and his daughter Maryam Nawaz among other party leaders here, Nawaz asserted that 2017 conspiracy had pushed Pakistan to brink of ruin and imposed group of individuals he described as "Swindlers" on nation.
Sharif once again criticised various key figures, including former Army Chief General Bajwa, ex-ISI Chief Gen Faiz Hameed, former Chief Justice Saqib Nisar, Justice Asif Saeed Khosa, Justice Azmat Saeed and Justice Ijazul Ahsan, as "Criminals of Pakistan".
However, PML-N leadership has remained tight-lipped about reasons behind Shehbaz Sharif's abrupt departure to London shortly after his return to Pakistan.
Party leaders in Lahore have attempted to quell speculation by stating that there have been no alterations to Nawaz Sharif's planned return to Pakistan on October 21.
Published in The Daily National Courier, September, 23 2023
Like Business on Facebook, follow @DailyNCourier on Twitter to stay informed and join in the conversation.