Pak Envoy remains unhurt as Kabul Mission attacked: FO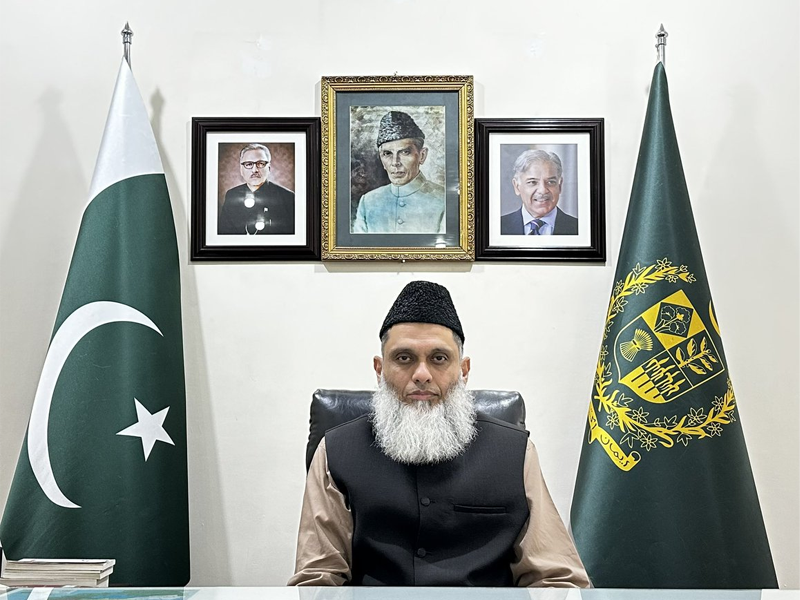 Kabul: Pakistan's embassy in Kabul came under attack on Friday with Chargé d'Affaires to Afghanistan Ubaidur Rehman Nizamani targeted, according to a press release from the Foreign Office (FO). The FO said the embassy compound came under attack and while Nizamani remained safe, a security guard, Sepoy Israr Mohammad, was "critically injured" in the attack while protecting the mission head. The press release said Pakistan "strongly condemns" the assassination attempt against Nizamani and the attack on the embassy compound.
"The interim government of Afghanistan must immediately hold thorough investigations in this attack, apprehend the culprits, hold them to account, and take urgent measures to ensure the safety and security of Pakistani diplomatic personnel and citizens in Afghanistan," the FO said. Nizamani took charge as the mission head on November 4. An embassy official told AFP that a lone attacker "came behind the cover of houses and started firing". "The ambassador and all the other staff are safe, but we are not going outside of the embassy building as a precaution," he said. Kabul police spokesman Khalid Zadran said one suspect was arrested after security forces rushed to the embassy and stopped the ongoing firing. He said details of the clearance operation would be shared later, adding that weapons were recovered.
The Afghan foreign ministry condemned the incident. Taliban foreign ministry spokesman Abdul Qahar Balkhi issued a statement saying that security institutions would "seriously investigate" the incident and identity the perpetrators to punish them. Prime Minister Shehbaz Sharif was the first Pakistani official to condemn the "dastardly assassination attempt". "Salute to the brave security guard, who took a bullet to save his life. Prayers for the swift recovery of a security guard. "I demand immediate investigation and action against the perpetrators of this heinous act," the prime minister tweeted. President Dr Arif Alvi said the attack was a "cause for concern" while condemning it. "Pakistan condemns all forms and types of terrorism and is determined to eliminate it. "Terrorism is a common threat, it requires joint efforts to fight it effectively," he said. "We condemn this in the strongest possible terms. The safety and security of our diplomats are of fundamental importance," Foreign Minister Bilawal Bhutto Zardari said. "We salute the bravery of Sepoy Israr and pray for his swift recovery."The US embassy in Islamabad also condemned the attack.
Published in The Daily National Courier, December, 03 2022
Like Business on Facebook, follow @DailyNCourier on Twitter to stay informed and join in the conversation.