Working Women & its Challenges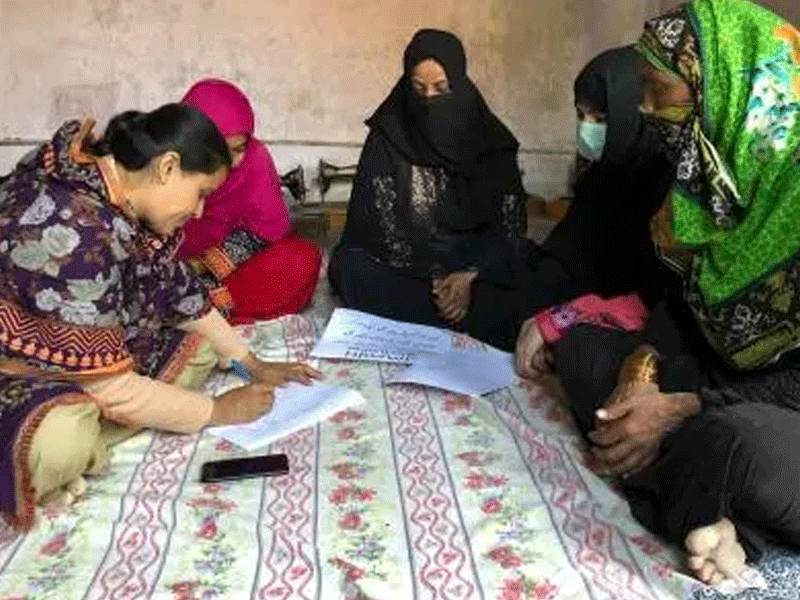 Gender differences and endeavor of women for getting suitable job are usually debated in different decades at society and some managers are not sure toward women's abilities in various parts of organization or factory. Recent research has shown that although women now entered professional schools in numbers nearly equal to men, they are still substantially less likely to reach the highest echelons of their professions.
In the past few decades, the role of women in our society has been drastically changed. Women can be seen as fighter-jet pilots, educationists, customer services head, company executives, admin heads, banking, HR and telecom sector. Women are making a tremendous contribution in each sector. Men are no longer considered as the only bread earner of the house. Women of the family are now also financially supporting their family. Though, the number of working women is increasing day by day but still there are certain barriers that they have to cross to prove themselves beneficial for the job market.
Women work throughout the world. It's only the women of upper class and middle class who have always been confined to their homes. But now with the passage of time since more liberty and rights have been given to women so the numbers of working women in different areas have increased now. Irrespective of the profession women have to play more than one role. Working women have a whole new set of problems involving both family and professional lives. Since, the working women go beyond the boundary line of their homes, they seem to be deviating from their traditional roles of wives. Such things may affect both- the role of woman and the interpersonal relations with their husbands. Women have to play their role as a wife, a mother and as an earner. While for man, if he is working in a profession the family always try to provide him with comfort and support. On the contrary, for working women it means two sets of overlapping responsibilities. Therefore, the role of family caretaker, in addition to their professional role seems to be one of the major sources of stress that working have to face.
Undoubtedly every woman is very special and must be treated as special. She is significant in her own personality. As she does not only deal with her own issues but so many others like husband, children, in-laws, co-workers, employees, boss etc. We are living in a gender bias society where there is a clear-cut discrimination everywhere. The work done by men is 'work' whereas the work done by women is of no worth and is considered somehow like 'nothing'.
Today, women represent over 40% of the global labour force. Approximately 70% of women in developed countries and 60% in developing countries are engaged in paid employment. Worldwide, more women than ever before are completing higher levels of education. Better job opportunities have increased many women's independence and resulted in a new status and role in their families and society. In Pakistan too women are becoming educated at very fast speed, and also doing different kinds of jobs in different fields.
However, women of our society work and contribute to the economy in one form or another, much of their work is not documented or accounted for in official statistics. Women plow fields and harvest crops while working on farms, women weave and make handicrafts while working in household industries, women sell food and gather wood while working in the informal sector. Additionally, women are traditionally responsible for the daily household chores.
Although the cultural restrictions women face is changing, women are still not as free as men to participate in the formal economy. In the past, cultural restrictions were the primary impediments to female employment now however; the shortage of jobs throughout the country contributes to low female employment as well. The number of female main workers has grown faster in recent years than that of their male counterparts.
Somehow, women are likely to involve themselves in household chores. In some cases, women can find employment as nurses, doctors, teachers the caring and nurturing sectors. But even if well qualified women engineers or managers or geologists are available, preference will be given to a male of equal qualification. The present study investigated to identify the factors preventing women employees from aspiring for higher post and challenges & problems faced by women workers.
Despite the fact that women are courageous but also, they face too many obstacles in the workplace like gender-based discrimination, harassment, domestic restriction, work and family issues and unequal pay. These triggers lead a woman towards stress and anxiety. In the stress relating issues we can rate the negative attitude of surrounding people at the highest rank. Likewise, another great challenge that every working has to face is to create a balance between family and her workplace. If woman cannot create a balance between these two areas, it results in stress among them and this condition of stress then heads to abominable health conditions of women.
Eventually, there is a need to change the attitude of the employers, policy makers, politicians and family members. They should provide the tension free environment to working women at place of work as well as at home. have an important role to play as far as economic development of country is concerned. The government has increased the importance of women by adopting various schemes and programs. Women should also be encouraged to take the benefits of policy measures introduced by the govt.
Published in The Daily National Courier, December, 01 2022
Like Business on Facebook, follow @DailyNCourier on Twitter to stay informed and join in the conversation.