Youm-e-Takbeer declaration of Pakistan's invincible defence: Marriyum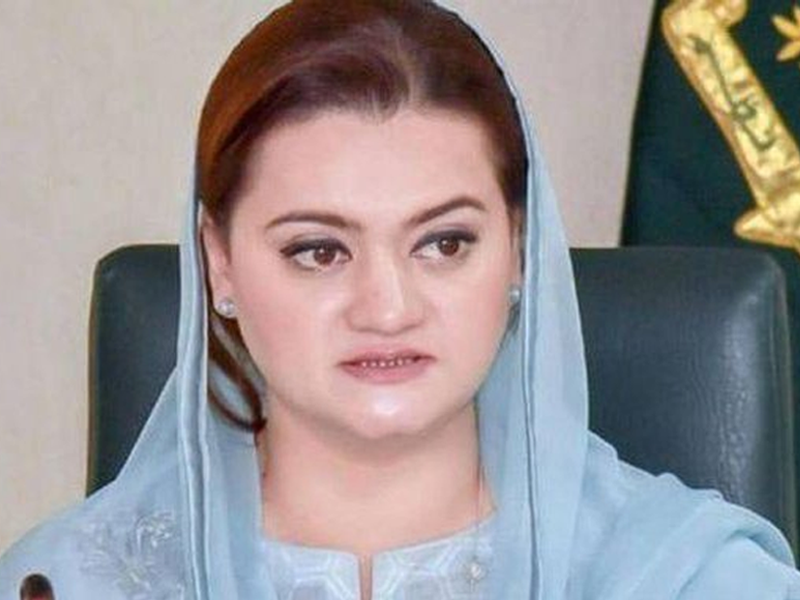 ISLAMABAD: Minister for Information and Broadcasting Marriyum Aurangzeb said that Youm-e-Takbeer was declaration that Pakistan's defense was invincible. Thanking Almighty Allah, Minister congratulated all Pakistanis at home and abroad and thanked all friends and benefactors, she said in tweet.
'یوم تکبیر، پاکستان ناقابل تسخیر' کا اعلان ہے۔اللہ پاک کا شکر اور احسان بجالاتے ہوئے اندرون و بیرون ملک پاکستانیوں، ہمارے دوستوں اور محسنوں کو مبارک پیش کرتے ہیں۔ شکریہ ادا کرتے ہیں۔ یہ دن قائد نواز شریف کی حب الوطنی، بہادری، بصیرت اورقومی مفاد پر سمجھوتہ نہ کرنے کا دن ہے،… pic.twitter.com/PcA2qSwbr9

— Marriyum Aurangzeb (@Marriyum_A) May 28, 2023
"This day is day of no compromise on patriotism, bravery, insight and national interest by PML-N Quaid Nawaz Sharif," she maintained. Minister saluted entire team including scientists who sacrificed for country and made defense invincible for future generations 25 years ago. She asked masses to celebrate day national victory and national unity with pride this evening at Liberty Chowk Lahore by ensuring their participation along with Maryam Nawaz Sharif.
Published in The Daily National Courier, May, 29 2023
Like Business on Facebook, follow @DailyNCourier on Twitter to stay informed and join in the conversation.