Youth's talent better usage indispensable: Gov Tessori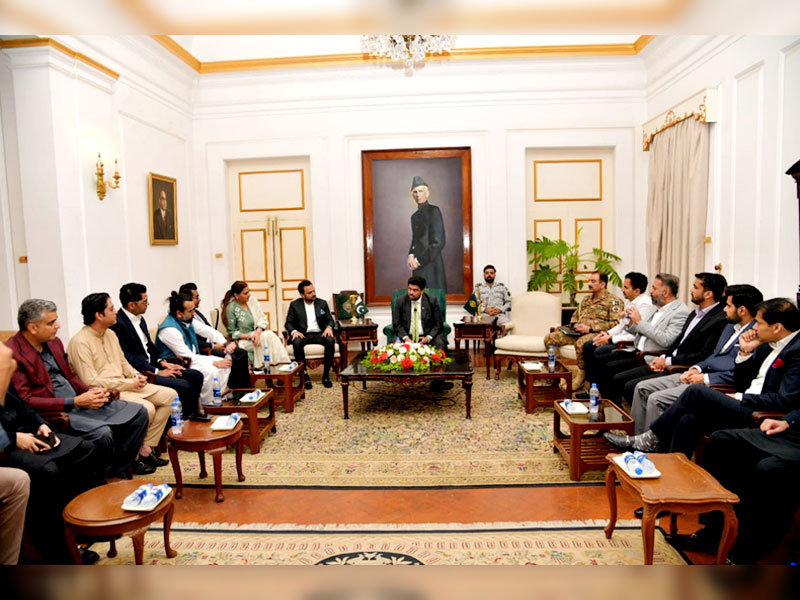 Karachi: A delegation of Entrepreneur Organisation and Sindh Governor Kamran Tessori discussed business opportunities for youth, training, measures to make them skilled through IT and other issues. Governor said that youth are valuable asset and more than 60 percent of population consisting of youth. He said that aim of IT courses project under Governor House is to make youth skilled. In this regard registration of 5 lac candidates on website for IT courses is sign of his confidence. I will give all possible support to make youth financially independent. Members of delegation said that public welfare plans of Governor are exemplary, opening Governor House to public, distribution of ration and meat, IT courses for youth are all praiseworthy initiatives. Abdul Rahman, Abdul Latif, Ali Amar, Yasmin Dadabhai, Adnan Hirani, Azam Khan, Ahmed Omar, Muhammad Patel, Hashim Raza, Shahryar Shah, Adnan Abrar, Asim Wahra, Junaid Wahra, Abid Wahab, Furqan, Madiha and Azam were among team members.
Meanwhile, Governor attended CEO Excellence Award ceremony at Governor House. CEOs of various institutions, business leaders, policy makers and business personalities were present. Addressing ceremony, Governor said that tireless work for restoration and development of national economy and infrastructure is responsibility of all of us. He said that it is welcome to collect success stories of business leaders in form of book. This book will prove to be important for civil society and leadership of our country. He said that Pakistani businessmen have to be helped in every way to get recognition on international platform. CEOs and businessmen present here today have made country and related institutions proud.
He said, "I am sure we will continue to grow as community. I will be happy to act as bridge between government and business."
Moreover Governor attended funeral prayer of Nawab of Junagarh State Muhammad Jahangir Khanji. He prayed for elevation of ranks of deceased and patience to family members.
Published in The Daily National Courier, July, 22 2023
Like Business on Facebook, follow @DailyNCourier on Twitter to stay informed and join in the conversation.