BENEFITS OF ONLINE BANKING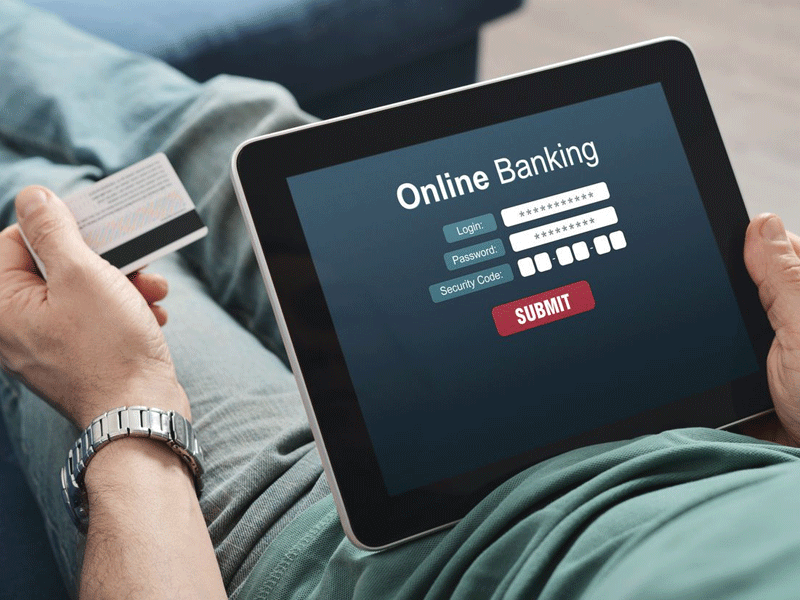 The development in the financial sector allows exploring various online services by the traditional banks. The banking sector is working to enhance customer service by providing them online banking services. It is also known as virtual banking that allows the customers to conduct online services by using the internet. The customers are able to perform financial and non-financial services with the chief medium of internet. There is continues innovation in the field of financial sector such as virtual banks with no branches, innovative online services that allows to manage your individual account in effective manner. Virtual banking has changed banking system completely which has developed convenient banking system.
The accessibility of cell phones with an Internet connection is one of the greatest benefits of modernity. It has significantly simplified our lives. Internet banking, on the other hand, is one of today's greatest resources. Being able to handle your bank account accounts without standing in lines, visiting nearby branches, or having lengthy interactions with managers while carrying out a variety of financial operations are just a few reasons that make internet banking worth.
Internet banking (also known as web or online banking) is a sort of remote banking service that offers 24/7 access to accounts and financial features. All that you need is a bank account, computer, tablet, or phone with an Internet connection.
An online bank that offers access to accounts and financial services using a mobile app downloaded to a smartphone is known as mobile banking.
FEATURES OF ONLINE BANKING
Check the account statement online.
Open a fixed deposit account.
Pay utility bills such as water bill and electricity bill.
Make merchant payments.
Transfer funds.
Order for a cheque book.
Buy general insurance.
Recharge prepaid mobile/DTH.
ADVANTAGES OF ONLINE BANKING
In this article we will throw some light on the advantages of online banking in this modern era here keeping cash in hand is becoming dangerous day by day due to increasing street crimes. Listed below are some of the key advantages of online banking.
Speed of transactions
For both the seller and the customer, online payments save a lot of time. People don't have to wait in lines, take time to write checks, or wait for paper bills. They don't have to wait for banks to clear their checks so that they can access the money. For sellers, it saves a great deal of time since they don't have to waste time printing and mailing bills. Online payments also decrease the chances of late payments. Since it takes less than a few minutes to complete a transaction, people will not forget it or put it off for later.
Tracking business transactions:
You can use the Internet Banking portal of your bank to easily access all your past banking activities such as transfers, deposits, cleared cheques and more. No matter if the transaction was done last week, last month or last year, you can quickly go through the entire history with only a few clicks.
Pay on Time using Auto-Payments
With this e-banking feature, you'll never miss a due date again. Just set up automatic payments for recurring expenses, and the exact amount will be debited from your account as soon as the bill is generated. Plus, you'll receive instant notifications to keep you informed.
Convenience
In this busy and hectic schedule it is difficult for an individual to make time to visit bank for checking their account balance, interest rates, successful transfer of money, and any other update. Banking system has developed virtual banking system for customer convenience where an individual can access their banking system anytime and anyplace. There are many scenarios when there is banking holiday due to which your money can't be transferred. Online banking system has provides an ease by providing 24 hours and 365 days services. It resolves issues faced by the customers during traditional banking system. An individual don't need to stand in queue for any money deport and transfer.
Environmentally Preferable
Online banking greatly minimises the usage of paper because you receive all banking correspondence via email or text. A USB stick makes data storage and management simple, as does virtually storing data in the "cloud." Additionally, if you need to produce records for tax purposes, you can easily access this information. So when it comes to doing your part to protect the environment, you can feel good about banking online.
Quality service
Internet banking has improved the quality of services by providing them convenience to perform their transactions anytime during the day. The consumers are able to apply for loan, insurance, and any other services without visiting the banks physically which shows that the quality of e-banking is fast and effective.
Easy to Operate:
Using the services offered by online banking is simple and easy. Many find transacting online a lot easier than visiting the branch for the same.
Published in The Daily National Courier, May, 26 2023
Like Business on Facebook, follow @DailyNCourier on Twitter to stay informed and join in the conversation.