CJP writes letter to HEC, Ministry of Education for investigation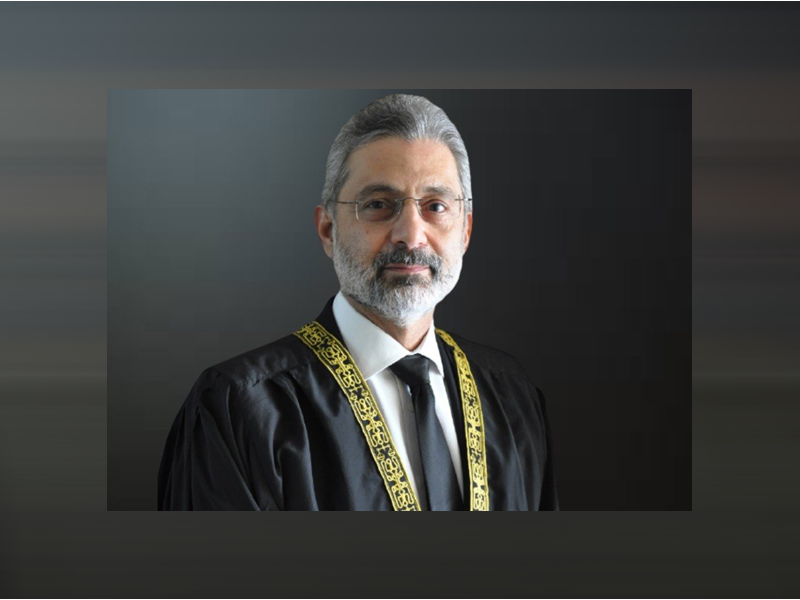 ISLAMABAD: Chief Justice of Pakistan (CJP) Qazi Faez Isa has written letter to President HEC and Education Ministry demanding investigation into administration of International Islamic University (IIU).
CJP expressed grave concern over appointment of Vice President Nabi Bakhsh Jamani. Copy of letter has been sent to Chief Justice Shariat Court and IIU administration.
It has been said in CJP's letter IIU has lost its international standing due to maladministration. University has lost its Islamic norms too due to maladministration continuing since years.
CJP further wrote President of Pakistan directed for convening meeting of board members on November 30 after three years on his request.
Vice president Nabi Bakhsh Jamani even did not give reply to two of his letter, letter added. Replies to September 22 and October 13 letters related to University have not been given. It was further said in letter that giving not reply is reflection of this thing that Vice President wants to cover up his wrong doings.
Appointment of Nabi Bakhsh Jamani was for three years but he is still holding his office. Board of trustees should convene meeting and review University's administration matters. Appointment of Vice President and letters be placed before meeting.
Published in The Daily National Courier, November, 21 2023
Like Business on Facebook, follow @DailyNCourier on Twitter to stay informed and join in the conversation.