Dar says 'Plan B' ready if President creates hurdles in COAS appointment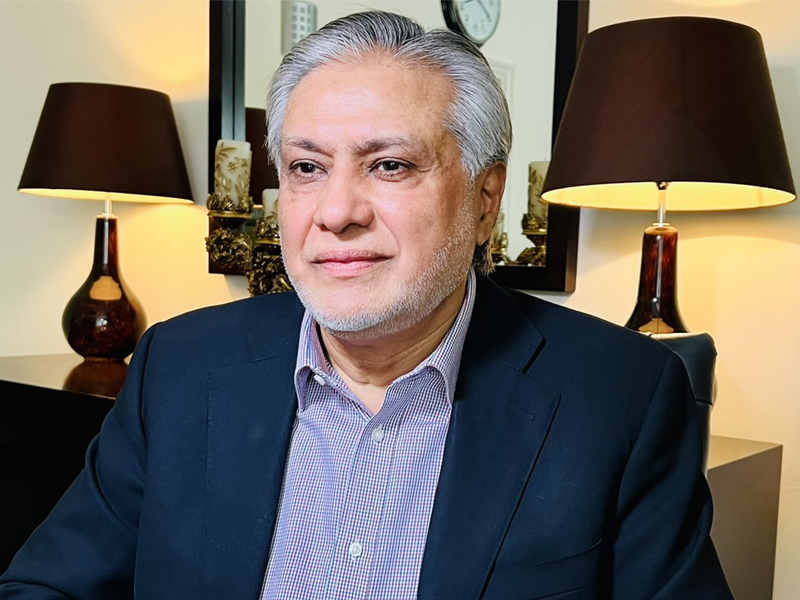 Islamabad: Finance Minister Ishaq Dar said that government has 'Plan B' if President Dr Arif Alvi created hurdles in appointment of new Army Chief. Statement came hours after former Prime Minister Imran Khan during an interview with private TV channel said that Dr Alvi is in touch with him and will consult on summary of appointment of Chief of Army Staff (COAS).
"President Arif Alvi is in touch with me [regarding COAS appointment]. Whenever he gets summary, he will consult me," Imran said during an interview with a private TV channel.
Deposed premier said that if incumbent prime minister can consult "fugitive" a reference to former PM Nawaz Sharif then why can't Dr Arif Alvi discuss all-important appointment with him as he's party chief?
In an interview with Express News' anchorperson Javed Chaudhry during programme "Kal Tak", Dar said that appointment of Chairman Joint Chief of Staff will be done before November 27, hoping that entire process will be completed by November 28. He said that both appointments can be done on two separate days.
Answering question about retirement of Lt. General Asim Munir on November 27, Ishaq Dar said that government has a "solution" for this as well.
Discussing economic situation of country, Dar said that there is no risk of default and all payments will be made on time.
He said that government was ready for dialogues with PTI. However, he added, negotiations should be unconditional.
Published in The Daily National Courier, November, 24 2022
Like Business on Facebook, follow @DailyNCourier on Twitter to stay informed and join in the conversation.