'No compromise' on Pakistan's nuclear programme for unlocking IMF deal: Ishaq Dar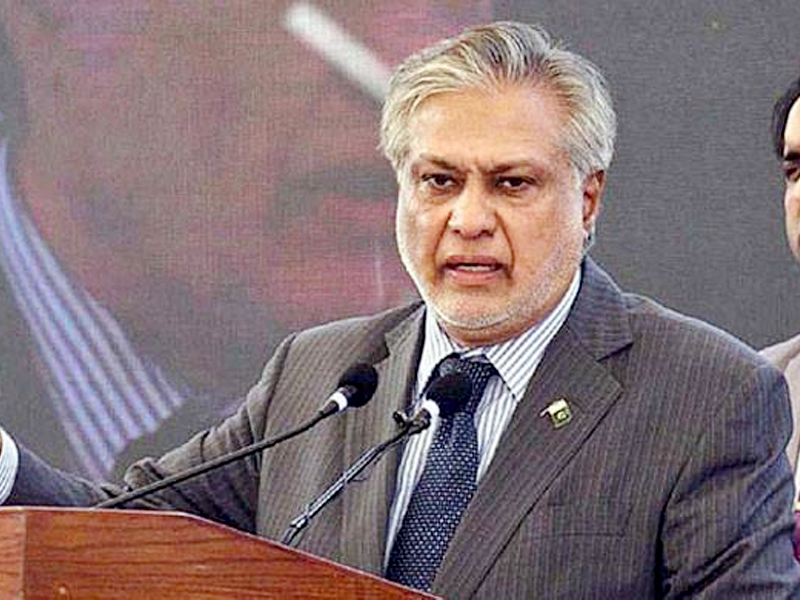 ISLAMABAD: Minister for Finance and Revenue Ishaq Dar said that Pakistan would not compromise on its nuclear programme for reviving stalled International Monetary Fund (IMF) loan facility.
Comments came in response to Senator Raza Rabbani's concerns that he raised during Senate session, wherein he asked whether IMF programme was being delayed to force government into resorting to moves that were against state interests.
"I believe in transparency and fiscal discipline let me assure you that nobody is [ready] to compromise on nuclear or missile programme of Pakistan. No way!" he stressed. Finance Minister said nobody has any right to dictate to "Pakistan what range of missiles and what nuclear weapons it can have, we have to have our own deterrence". Dar said that incumbent government did not enter into ongoing agreement with IMF and noted that it was Pakistan Tehreek-e-Insaf-led administration that had entered into programme in 2019. "This programme should have been completed in 2022," he said, castigating PTI regime for succumbing to IMF demands including autonomy of State Bank of Pakistan.
He said that previously, there were reviews that were completed, but now, it seems that every review has become "New programme, which is very uncustomary with IMF".
Delay is not on part of incumbent government and claimed that they have been involved in extensive engagements with IMF which are "Unusual, too lengthy, too long, too demanding".
"We have completed everything. Let me tell you some friendly countries made commitments to bilaterally support Pakistan and IMF is now asking that they should actually complete and materialise those commitments."
IMF's funding is crucial for Pakistan as it faces balance of payment crisis and SBP-held foreign exchange reserves have also fallen to nearly month's import cover.
Published in The Daily National Courier, March, 17 2023
Like Business on Facebook, follow @DailyNCourier on Twitter to stay informed and join in the conversation.