PCB's previous management responsible for players' fatigue during Asia Cup: Zaka Ashraf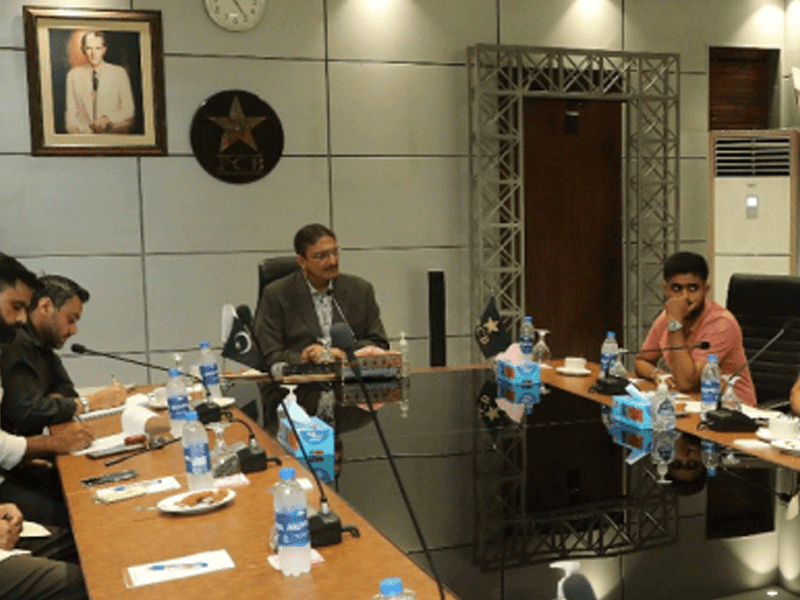 Islamabad: Pakistan Cricket Board (PCB) Interim Management Committee head Zaka Ashraf on Thursday attributed the national team's dismal show in the recently-concluded Asia Cup to the previous board management, accusing them of allowing players to participate in league cricket, which he said resulted in fatigue before national duty. "Discussion revealed that the previous management had allowed a lot of players to play league cricket which caused them fatigue ahead of their national duty," Ashraf told the important meeting ahead of the announcement of the national team's squad for the World Cup.
The meeting was convened to assess the team's subpar performance, marked by significant losses to India and Sri Lanka, ultimately resulting in the national side's exit from the tournament, according to a PCB statement. On Dec 20 last year, Ramiz Raja was the chairman. He was removed by then prime minister and PCB patron Shehbaz Sharif, who had named an 11-member IMC headed by Najam Sethi, which worked till June 20. Subsequently, another interim committee, a 10-member body, was formed on July 5 with Zaka a Pakistan People's Party leader as its chairman.
Ashraf chaired a meeting today, attended by the national coaching staff under Mickey Arthur, captain Babar Azam, vice-captain Shadab Khan, and former captains Misbahul Haq and Mohammad Hafeez, to conduct a thorough review of the team's performance in the 2023 Asia Cup.The discussion, according to the PCB, encompassed a wide range of topics, including recent team performance, player fitness, and future plans, all with the overarching goal of elevating the team's overall capabilities. "There was an agreement on making a better approach and strategy on players' workload. The importance of strengthening the bench was also emphasised."
Addressing the meeting, Ashraf said the philosophy behind the review was to create an atmosphere of open discussion and develop consensus.
"We have to debate strengths and weaknesses so that we are clear about what and where we need to invest for the betterment of our team." While placing blame on the previous management for burdening the players, he added that going forward the board had agreed to form a proactive approach to tackle players workload and give national duty a priority. "I am glad we had a good positive review session and are on the same page. We are confident that the experience gained in the Asia Cup was a learning curve and will help prepare for the ICC Men's World Cup," he added.
Published in The Daily National Courier, September, 22 2023
Like Business on Facebook, follow @DailyNCourier on Twitter to stay informed and join in the conversation.