PTI shows flexibility taking all political parties on board for talks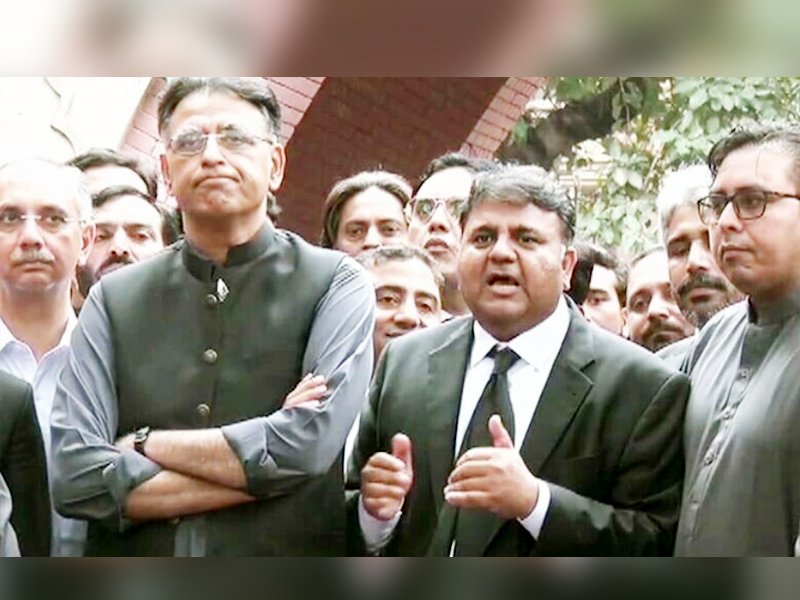 Islamabad: PTI urged coalition government to "Give date and venue" for meeting that would bring together all political parties to table, a move that is expected to rid country of ongoing political and economic crises.
In tweet, PTI leader Fawad Chaudhry said, "Azam Nazeer Tarar is making statements every day to sit together and solve issues. Prime Minister Shehbaz Sharif has also asked for talks. "Take this action further than statements as well and give date and venue for political parties to meet. Imran Khan has already favoured dialogues," he added.
His tweet comes day after PTI Chairman Imran Khan struck conciliatory tone, saying he was ready to "Talk to anyone" and "Render any sacrifice" for sake of country.
"I will not shy away from any sacrifice for sake of Pakistan's uplift, interest and democracy. In this regard, I am willing to talk to anyone and take every step towards it," Imran Khan tweeted.
Fawad also reiterated call for meeting date and venue while speaking outside Lahore High Court. Addressing premier and Federal Law Minister Azam Nazeer Tarar, he said, "You are making statements so you should move forward with it. Whatever venue you decide and if there is an invitation, Asad Umar is here. You talk, we are ready for that." Separately, Pakistan Bar Council said it was "Ready to call/arrange" an APC to take conversation forward. In press release issued, it said, "Invite all central leadership of parliamentary parties to reconcile their disputes through dialogue and to hold free, fair and transparent elections to all assemblies on mutually agreed timeframe".
Published in The Daily National Courier, March, 18 2023
Like Business on Facebook, follow @DailyNCourier on Twitter to stay informed and join in the conversation.