Dr Aafia case: IHC restrains Foreign Ministry from making public documents filed by Dr Fouzia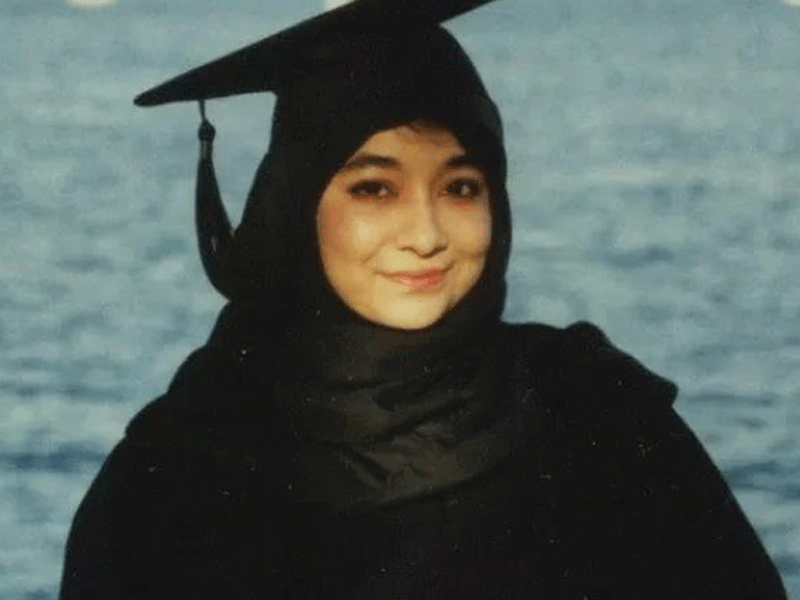 ISLAMABAD: Islamabad High Court (IHC) has restrained Foreign Ministry and other authorities from making public documents filed by Fouzia Siddiqui in Dr Aafia Siddiqui case.
Petition in connection with health and release of Dr Aafia Siddiqui came up for hearing before single bench of IHC led by Justice Sardar Ijaz Ishaq Khan here.
Dr Fouzia Siddiqui told court that Mr Smith counsel for Dr Aafia Siddiqui in US will reach Pakistan from May 5 to 8. Court directed Ministry of Foreign affairs to assist Mr Smith counsel for Dr Aafia Siddiqui in US. Dr Fouzia Siddiqui along with her new counsel Imran Shafiq and Foreign Ministry authorities, Additional Attorney General and others appeared in court. Dr Fouzia Siddiqui told court, "I had applied for visa in 2016.
AAG told court passport had expired and new passport was made. Diplomatic norms come on way for making contact with ICRC. Counsel for Foreign Ministry told court diplomatic norms speak for state to stay neutral in such matters.
Court remarked this is not matter of violation of human rights. Her family members want to bring her back due to health condition. They are making request on compassionate ground. How opposition of one state to other state has come here. Assistant Director Ministry told court if one letter goes from state then it is against policy of ICRC. Court remarked court had given order one and half month before. Foreign Ministry has done what so far. Court remarked Ministry has not more capacity than this. What you want from Foreign Ministry.
Court remarked you have committed misconduct by filing papers of US lawyer this way as they were confidential. Has your counsel allowed you to submit them in court. Dr Fouzia Siddiqui told court this declaration was received on March 13. We gave copy of it to foreign ministry on March 12. My counsel e-mailed that I can submit it to court. Court remarked give copy of e-mail to court. Was permission accorded to give copy to Foreign Ministry. Fouzia Siddiqui told court yes permission was given. Court remarked it seems from declaration that their counsel is working more than your entire Ministry.
Published in The Daily National Courier, March, 18 2023
Like Business on Facebook, follow @DailyNCourier on Twitter to stay informed and join in the conversation.