Alkhidmat receives X-ray machine from Japan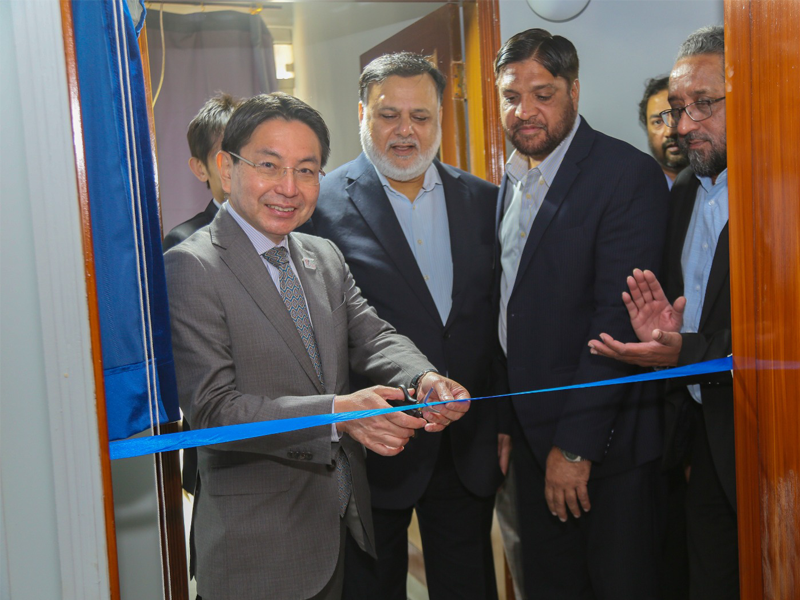 Karachi: Alkhidmat Karachi received latest X-ray machine from government of Japan under an accord signed earlier. Toshio Odagiri Consul General of Japan handed over high-tech machine to CEO Alkhidmat Karachi Naveed Ali Baig in ceremony at Alkhidmat Medical Centre Abdus Salam. Japanese Deputy Consul General Yasushi Nakagawa, Executive Director Alkhidmat Karachi Rashid Qureishi, Director Health Dr. Saqib Ansari, Director Diagnostics Dr. Azeemuddeen, doctors, paramedical staff and senior officials from Alkhidmat Karachi and Japanese Consulate attended.
Toshio Odagiri reiterated his trust in Alkhidmat's capability in serving humanity in moments of crises and expressed his confidence that citizens of Karachi would benefit from high-tech machines. He added that his government was also lending helping hand to Pakistan for relief and rehabilitation operations during recent floods that had devastated country. Naveed Ali Baig said that Alkhidmat was providing exemplary health services by running four big hospitals in city besides number of medical centres, diagnostic centers, clinics and collections points.
Alkhidmat's services are running 24 hours and providing facilities such as laboratories, pharmacies, diagnostics as well as dental care. He expressed pleasure at trust and confidence posed by Japanese government and Consulate.
Published in The Daily National Courier, February, 02 2023
Like Business on Facebook, follow @DailyNCourier on Twitter to stay informed and join in the conversation.