Alkhidmat speeds up construction of 500 houses for flood victims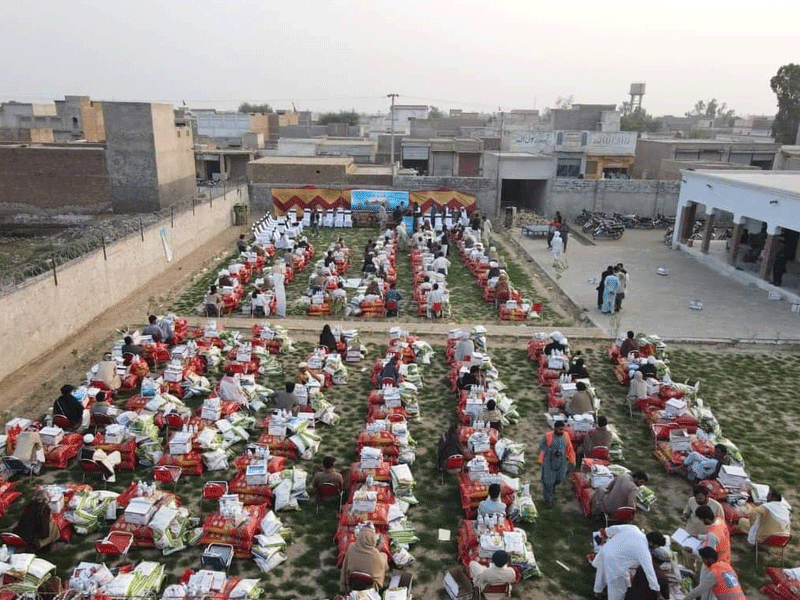 Karachi: Alkhidmat Karachi mulled construction work on 500 houses of 200 square yards each to be delivered to flood victims in Jafarabad, Balochistan out of which 140 houses will be delivered initially. Executive Director Alkhidmat Karachi Rashid Qureishi, Director Disaster Management and Community Services Qazi Syed Sadruddin, Manager Disaster Management Sarfaraz Sheikh, Manager HR Fareed Ahmed and other senior officials visited construction site.
They talked to local Alkhidmat officials. Rashid Qureishi disclosed that housing project named after Maulana Syed Aul Ala Maudidi will have 5 blocks which will be named after Mian Tufail Ahmed, Qazi Hussain Ahmed, Syed Munawar Hasan, Niamatullah Khan and Maulana Abdul Haq Baloch.
He said that housing project, which will include park, masjid, school and medical centre is part of promise that Alkhidmat had made to flood victims to earn pleasure of Allah (SWT).
Qazi Syed Sadruddin expressed his hope that 140 houses would be delivered in Ramadhan so that recipients could celebrate Eid in their new houses. He appealed to those with means to step forward and assist Alkhidmat in its efforts to rehabilitate the flood victims in country.
Published in The Daily National Courier, March, 21 2023
Like Business on Facebook, follow @DailyNCourier on Twitter to stay informed and join in the conversation.