Baqar directs for implementation of Rs 32,000 wage, immediate action against tanker mafia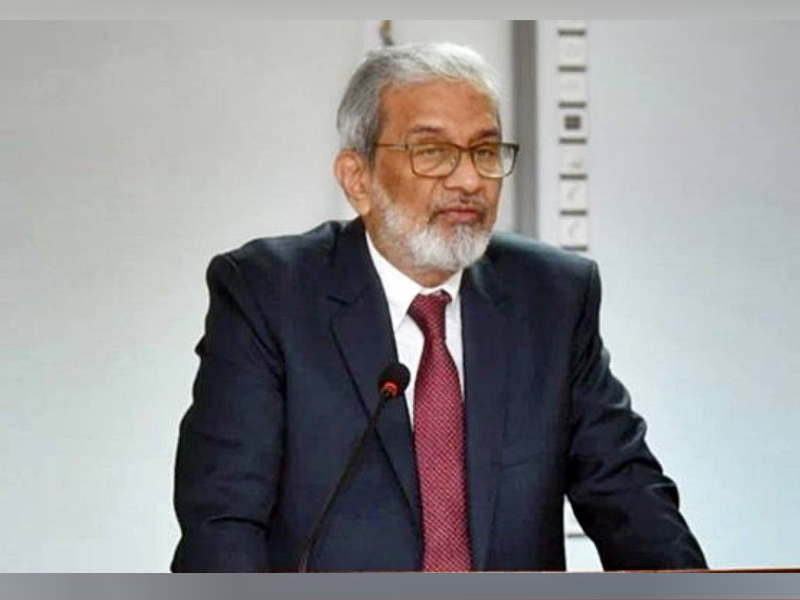 KARACHI: Caretaker Chief Minister Sindh Justice (retd) Maqbool Baqar directed Secretary of Labour Department to implement Rs 32,000 the minimum labour wage and directed Deputy Commissioner of District Korangi for action against tanker mafia within two hours.
He issued these directives while chairing meeting of Sindh Labour Department and 29-member delegation of Piler led by its Executive Director Karamat Ali at Chief Minsiter House here.
Delegation of Piler discussed labour issues with Chief Minister. Delegation told him that welfare of workers had been affected due to continuous transfers and postings in Labour Department. On that caretaker Chief Minister directed Labour Department from making unnecessary appointments and transfers. He was informed that 25,000 minimum wage was still in effect. Delegation said that minimum wage was announced to be Rs 32,000, which has not yet been implemented. CM directed Secretary Labour to implement minimum wage Rs 32,000 through circulation of Cabinet. He was informed that women were discriminated in industries and they were either laid-off or fired at age 45. Caretaker CM was also informed that female workers were paid less than male workers.
He directed Labor Secretary to end discrimination against women and submit report. Caretaker CM said that he himself would pay surprise visits to private industrial areas to review implementation.
Secretary Labour complained of shortage of officers in Labour Department. Baqar directed Sindh Public Service Commission to speed up recruitment process in Labour Department.
Labour Department had already sent request to SPSC for appointments year ago. It was informed that only few factories were registered with SESSI.
Caretaker CM directed SESSI to reconcile records of registration of factories with EOBI. He directed Secretary Labour to activate labour directorate to obtain data of industrial and domestic workers. He directed Labour Department to submit report on death of two children due to fire in factory warehouse on August 17. He directed to prepare concept paper for family welfare to end child labour. 'I want children to be safe from labour', he said. He directed to present proposals for further improvement labour laws.
It was informed that there was no water supply in Labour Colony area site while Worker Welfare Board had paid Rs 160 million to Water Corporation. Caretaker CM directed to solve problem immediately by talking to Corporation. He directed for resolving problems of polio workers. Land of the Labour Colony earmarked for workers of steel mills was being encroached, CM was informed. On that, he issued directives to Revenue Department to vacate land of Steel Mills Labour Colony.
Caretaker CM telephoned Managing Director of Sindh Solid Waste Management Board during ongoing meeting and directed him to immediate remove garbage from Great Pura Cemetery. He called DC Keamari during meeting while taking notice of 18 persons' death due to spread of sewage in Keamari and directed him to present report of incident in factory.
Caretaker CM was informed that Labour Department had completed inspection of 1,500 factories regarding safety. Caretaker Chief Minister directed to bring unregistered industries into registration net.
Published in The Daily National Courier, October, 23 2023
Like Business on Facebook, follow @DailyNCourier on Twitter to stay informed and join in the conversation.