'MQM property battle concludes, verdict awaited'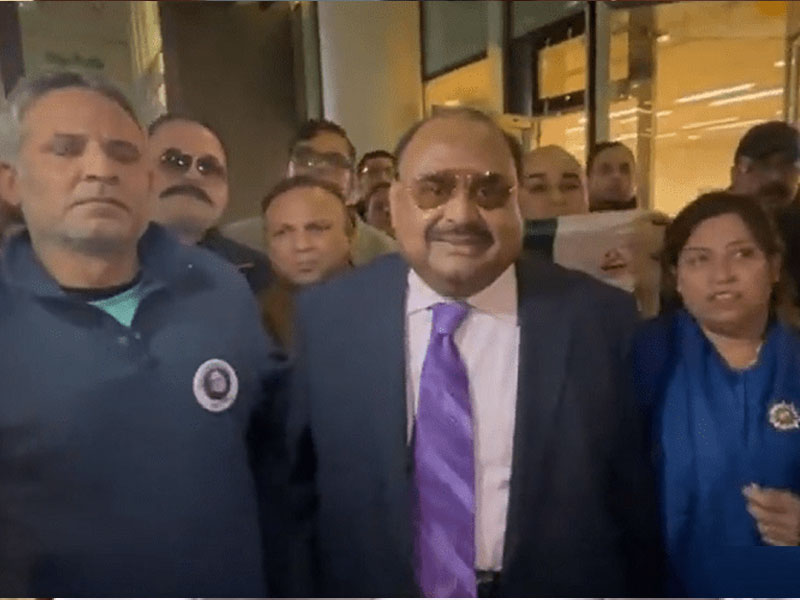 LONDON: Trial pivoted on ownership of multiple north London properties concluded, marking end of series of hearings which saw Muttahida Qaumi Movement-London supremo Altaf Hussain battle it out with MQM factions over who is MQM's true leader.
Trial opened at end of November last year and saw MQM supremo come face-to-face with ex-loyalists now with MQM-Pakistan who are laying claim to seven properties to tune of GBP 10 million. Case was brought by MQM-P leader and Federal Minister Syed Aminul Haque, former convener of Altaf-led MQM Nadeem Nusrat and ex-confidante Tariq Mir. MQM-London and MQM-Pakistan emerged in August 2016 after speech made by Hussain triggered violence in Karachi.
At hearing, Hussain appeared at high court where lawyers for both sides presented final arguments, recapping events and laying their claim to properties in question after back-and-forth arguments. Barrister Nazar Mohammad representing claimants made his arguments first, saying that MQM-P is true leadership of party and therefore has beneficial ownership to London properties. He presented evidence and said MQM-P leaders are ultimate successors, heavily relying on new 2016 constitution. Hussain's counsel Richard Slate presented his final arguments, saying that every constitution from 1984 onwards states Hussain as party's founder, leader and higher authority.
He said both 2015 and 2016 constitutions bound Rabita Committee to seek guidance from Hussain on major issues and said constitutional amendments made on August 31, 2016 by now MQM-P leaders were invalid. He questioned how founder leader can be removed from party and its constitution without having changes approved by him. Two sides argued back-and-forth to assert their right over party's assets. MQM-P's lawyer admitted that email address which contained email evidence was inaccessible and said that perhaps it was hacked by defendants.
Claimant's lawyer responded saying, being Pakistan's IT Minister, Aminul Haque should have figured out way to access emails to present as evidence. After hearing both sides, judge said trial was adjourned and that he would release detailed verdict and judgment in coming weeks.
Published in The Daily National Courier, January, 28 2023
Like Business on Facebook, follow @DailyNCourier on Twitter to stay informed and join in the conversation.