Seven dead in Walmart Store shooting: Virginia Police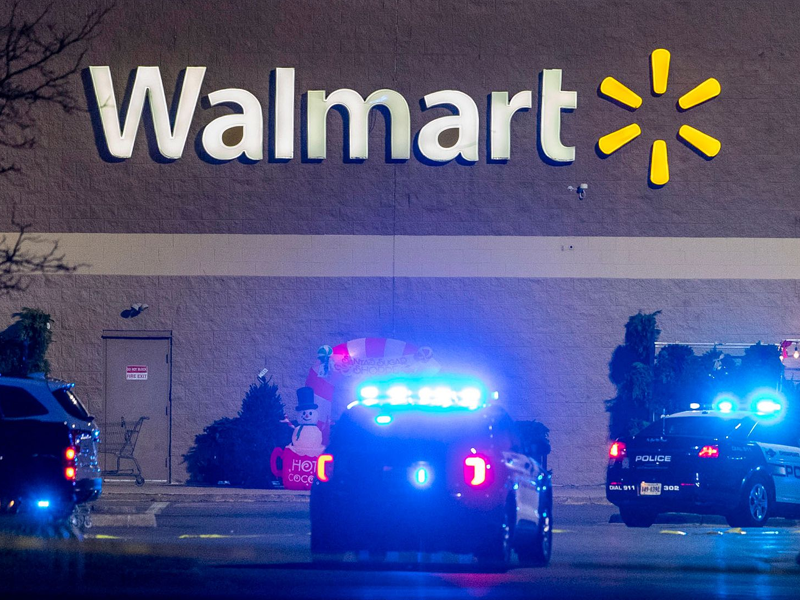 VIRGINIA: Seven people have been killed including a shooter and others injured in a shooting at Walmart Store in Chesapeake, Virginia according to police.
"Chesapeake Police confirm seven fatalities, including shooter, from last night's shooting at Walmart on Sam's Circle," city wrote on its Twitter account.
At about 10:12pm local time Chesapeake Police responded to reports of shooting in Walmart that resulted in "less than 10" people dead, including suspected gunman.
Public information officer Leo Kosinski declined to give exact number. It was not clear if shooter, who has not been identified, died because of self-inflicted injuries. But several media outlets have identified shooter as a manager at store. Kosinski said no shots were fired at police "to his knowledge".
He added that several officers and investigators were carefully sweeping store and securing area. "We're only a few hours into response, so we don't have all answers yet," City of Chesapeake said. "We do know there are multiple fatalities plus injuries and shooter is confirmed dead." Largest retailed in country Walmart wrote early on Wednesday that it was "shocked at this tragic event". "We're praying for those impacted, community and our associates".
Published in The Daily National Courier, November, 24 2022
Like Business on Facebook, follow @DailyNCourier on Twitter to stay informed and join in the conversation.