Culture of Sindh spreads love, keeps far from hatred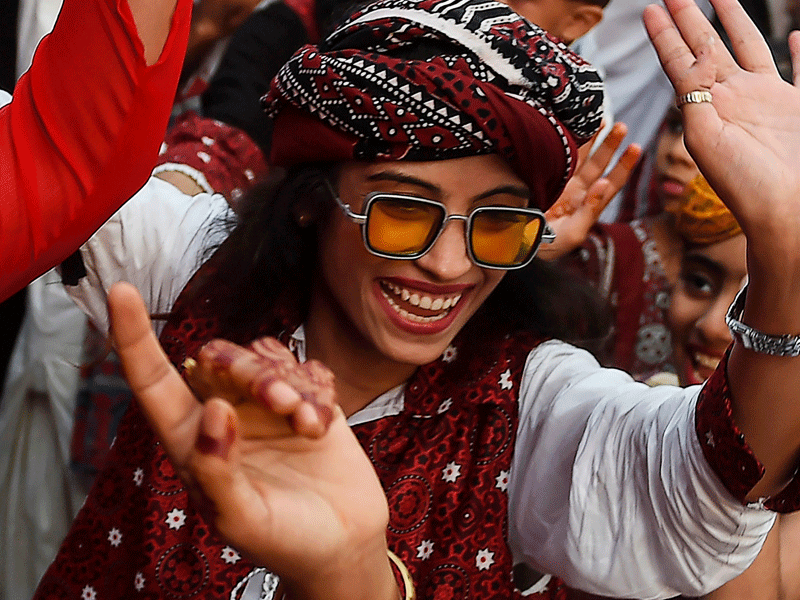 Karachi: Chairman All Private Schools Management Association Sindh Syed Tariq Shah on Sindhi Culture Day in a statement said that our culture is our identity and we are proud of it. Moen-Jo-Daro is manifestation of traditions of ancient civilisation. Sindhi Culture Day is being celebrated all over world in grand manner in which nine young Sindhi Topi Ajrak and Ho Jamalwar dances were introduced.
He said that organising such events will enlighten new generation with Sindhi culture and promote it. He said that private educational institutions are also teaching Sindhi language as well as introducing Sindh culture. Holding events in this connection will help promote culture through which students will gain awareness about Sindhi language and culture.
He said that culture is identity of nations, to bring it to light on government level every year Day will be celebrated from December 1 to December 5. During event number of women, young, old and children in Sindhi attire presented dances and songs. We have great Sufi poet of subcontinent, Shah Abdul Latif Bhittai who wrote in his poetry, land of love, understanding and happiness. Hazrat Sachal Sarmast also said Sindh is land of rivers, love and sincerity. They advised their followers to keep away from feelings of hatred Tariq Shah said that no one can deny importance of Sindhi language worldwide because it is as ancient as its culture.
Published in The Daily National Courier, December, 03 2022
Like Business on Facebook, follow @DailyNCourier on Twitter to stay informed and join in the conversation.