Massive development projects in District Central progressing ahead: Taha Saleem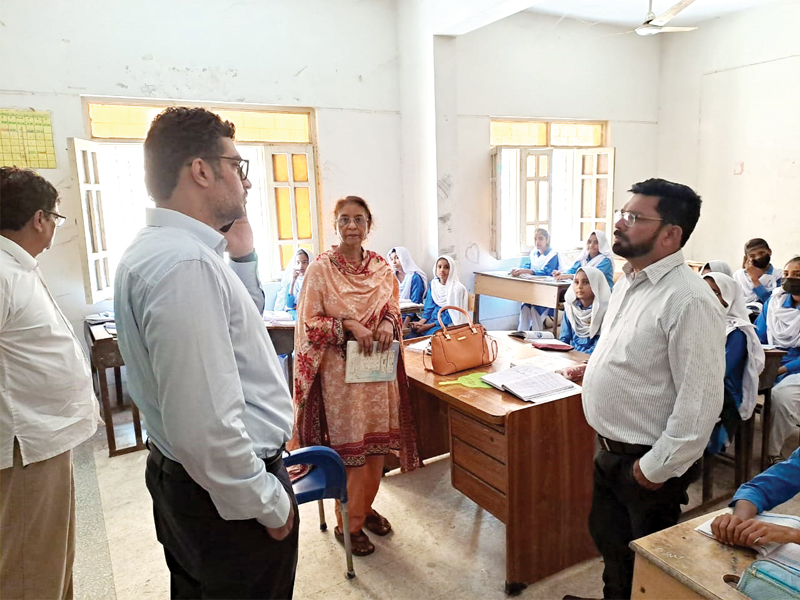 KARACHI: Deputy Commissioner and Administrator District Central Taha Saleem is seemed serious to bring improvement in financial affairs of district. To increase tax recovery, recovery department is collecting tax not only through manpower but also through e-portal computerised system. With system, tax recovery is not only increasing in district, but tax evasion has also been reduced to a greater extent.
This is reason why tax recovery is gradually increasing. On other hand, ongoing development work under direction of Taha Saleem is also setting stages of completion at a suitable speed. At present, forty parks have been opened to public after reconstruction and renovation under 100/Park Projects initiative.
Work is going on priority. In order to revive library culture to augment interest reading books among students and public, libraries established under municipality have been opened regularly. While North Nazimabad's Timuriya Library will remain open 24/7 for public reading. Apart from this, in health matters, vaccination against corona and mosquito repellents are being sprayed in all schools in Central District, including all residential and business areas of district. In order to save new generation from polio, polio vaccine is administered to millions of children up to age of five during every campaign. In view of second wave of corona and on instruction of Sindh government, central district is administering vaccine at set-up points.
Published in The Daily National Courier, September, 23 2022
Like Business on Facebook, follow @DailyNCourier on Twitter to stay informed and join in the conversation.