US CENTCOM Chief discusses security cooperation with COAS Munir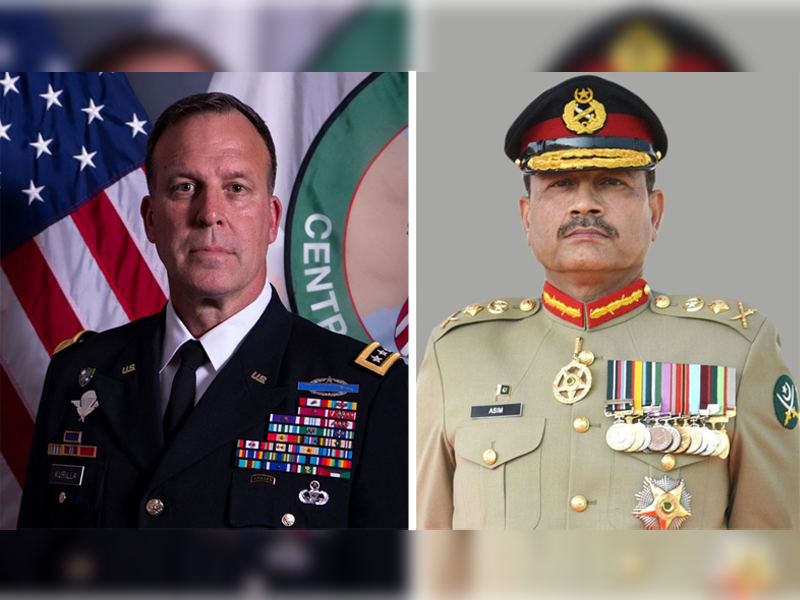 WASHINGTON: United States Central Command (CENTCOM) Chief General Michael Erik Kurilla has congratulated Chief of Staff of Army General Asim Munir Ahmed Shah.
A statement by US CENTCOM spokesperson said General Kurilla conducted video teleconference with Pakistan's new Chief of Army Staff, General Asim Munir to congratulate him on his new position. It said that Gen Munir and Gen Kurilla have previously established relationship during General Kurilla's time as CENTCOM Chief of Staff.
According to statement, Gen Kurilla congratulated Gen Munir on his new position and discussed US-Pakistan security cooperation efforts and strengthening bilateral relations. Earlier, US Embassy in Islamabad congratulated Chief of Army Staff General Syed Asim Munir and Chairman of Joint Chiefs of Staff Committee General Sahir Shamshad Mirza after their position to top military posts. In a couple of tweets, US Embassy said they were committed to working with Pakistan's elected leaders and its military leadership.
Published in The Daily National Courier, December, 03 2022
Like Business on Facebook, follow @DailyNCourier on Twitter to stay informed and join in the conversation.