Commissioner Karachi, FRGF ink accord to control malaria, dengue cases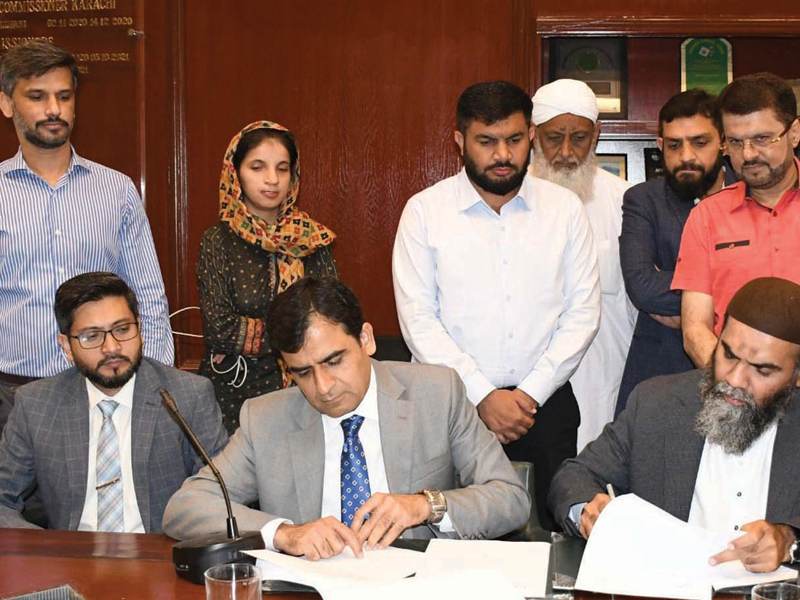 Karachi: Commissioner Karachi and Dawat-e-Islami's Faizan Relief Global Foundation inked memorandum of understanding (MoU) to control and preventing diseases in city.
Commissioner Karachi and FRGF, a Dawat-e-Islami charity wing agreed to work in collaboration. According to accord, FRGF will provide volunteers' support to divisional administration to work with district health and municipal teams.
FRGD will also carry out awareness campaigns to apprise general public regarding diseases, including symptoms, biting patterns, potential larva breeding sites and post-diagnoses mechanism.
Dawat-e-Islami-linked charity will also facilitate division administration in arranging training sessions, provide machinery/equipment to larva breeding sites, fogging activities and assist in case response activities for each Dengue case reported. As per accord, office of Commissioner Karachi will facilitate FRGF in creating liaisons with health department, district administration and other line departments for organising master training sessions and awareness campaigns regarding Dengue and malaria.
Published in The Daily National Courier, September, 28 2022
Like Business on Facebook, follow @DailyNCourier on Twitter to stay informed and join in the conversation.