India seeks death for jailed Kashmiri leader Yasin Malik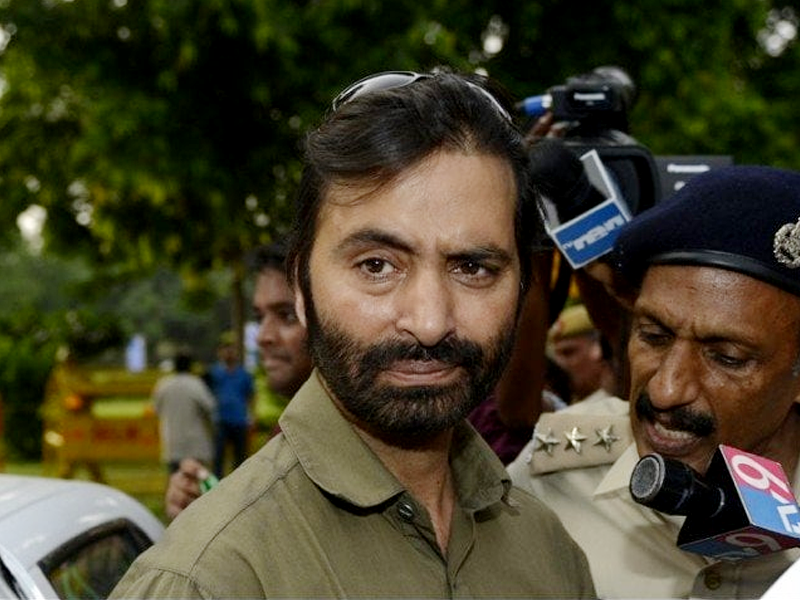 Sri Nagar: India's top anti-terrorism investigation agency again sought death sentence for Kashmiri leader Muhammad Yasin Malik after he was given life in prison, Indian media has reported.
Malik (57) former Chief of Jammu Kashmir Liberation Front was sentenced to life imprisonment by an Indian court last year in terror funding case after he refused to accept government-appointed lawyer or to defend himself against charges. Court had also turned down plea by National Investigation Agency for death sentence, saying capital punishment was for crime "Shocks collective consciousness" of society. On Friday, NIA petitioned High Court in New Delhi again seeking death sentence for Malik, senior security official in Indian-occupied Kashmir told AFP.
Petition is due for hearing on Monday, legal news website Bar and Bench reported. JKLF was one of first armed freedom fighting groups to come into existence in India-occupied Kashmir. It supported an independent and united Kashmir. Led by Malik, group gave up armed resistance in 1994. Resistance movement broke out in IoK in 1989 with fighters demanding an independent Kashmir or its merger with Pakistan.
Published in The Daily National Courier, May, 27 2023
Like Business on Facebook, follow @DailyNCourier on Twitter to stay informed and join in the conversation.