US urges India to cooperate in separatist Sikh leader's murder probe: John Kirby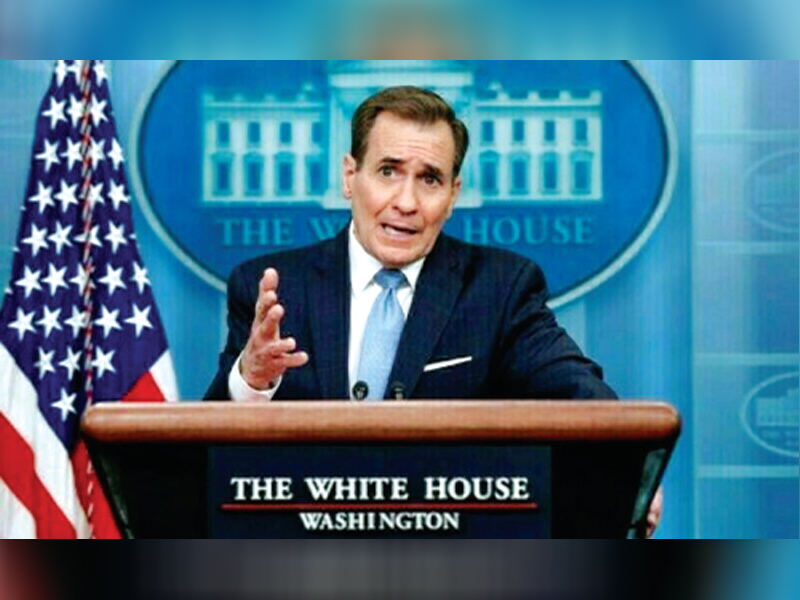 Washington: US said it supports Canada's efforts to probe killing of Sikh separatist leader on its soil in which Ottawa alleges India has been involved and urges New Delhi to cooperate in investigation.
"We believe fully transparent comprehensive investigation is right approach so that we can all know exactly what happened and of course, we encourage India to cooperate with that," John Kirby, spokesman for White House National Security Council said while speaking to CNN.
Canada's allegation, centring on killing of Sikh separatist leader Hardeep Singh Nijjar in June in Surrey, was made on Monday, with Ottawa expelling India's top intelligence agent over matter.
Canada said it was "Actively pursuing credible allegations" linking Indian government agents to murder of Sikh separatist leader.
Kirby termed Canada's allegation "Very serious" and aid US President Joe Biden was mindful of accusation.
Asked whether US knew what intelligence Canada based its allegation on, Kirby replied, "I am going to be careful about what I say here to preserve sanctity of this investigation and leave it for Canada to talk about underpinning information here and what more they are trying to learn. "We want to respect that process and it's their investigation."
To question about possible repercussions if it was proved that Indian Prime Minister Narendra Modi ordered killing, he said, "Let's not get ahead of where we are. There's an active investigation and we think it needs to be fully transparent and comprehensive.
Separately, another NSC spokesperson Adrienne Watson denied reports that US had "rebuffed" Canada over matter.
She shared post on X by Washington Post, which said, "President Biden has aggressively wooed India's Modi as counterweight to China. That effort is now complicated by Canada's explosive allegation that Indian officials may have been behind slaying of Sikh separatist leader in British Columbia."
Published in The Daily National Courier, September, 21 2023
Like Business on Facebook, follow @DailyNCourier on Twitter to stay informed and join in the conversation.